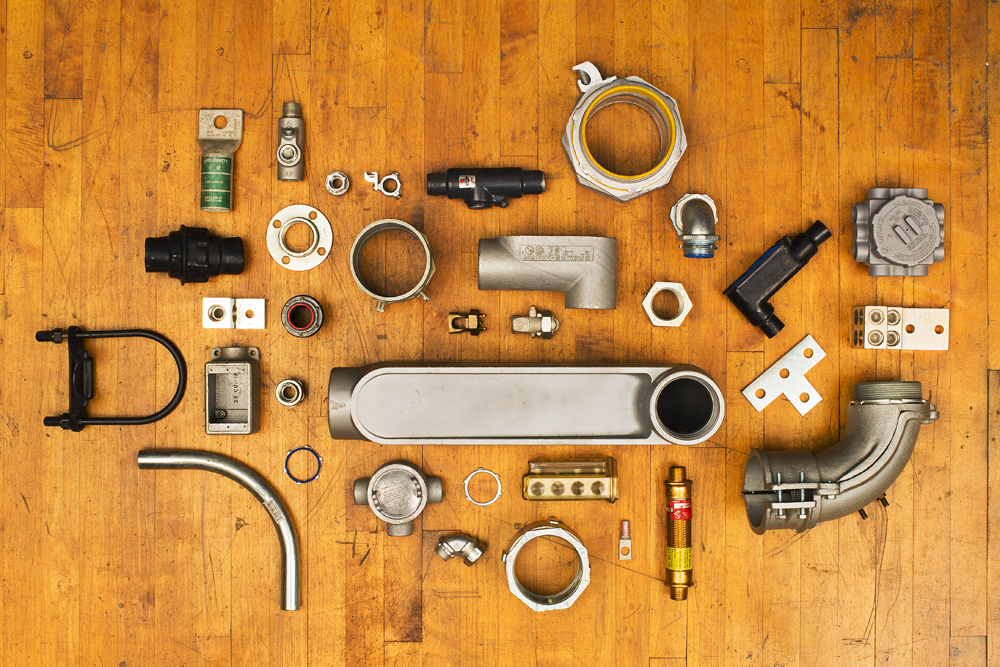 Here at Nationwide Electric Supply, we have conduit fittings of every type imaginable! You won't believe what we have in stock. We carry a large range of sizes, styles, and materials so that you can get your project done quickly and safely. When you have electrical conduit running through hazardous areas, you need a company you can trust to get you the safest fittings. Trust Nationwide Electric with the conduit connectors you need to keep your electrical systems running safety through all kinds of hazardous environments where flammable gasses, fibers, or dust can cause catastrophes!
We carry virtually all types of conduit fittings including:
Explosion-Proof
Condulets
Moguls
Grounding Fittings
Expansion Fittings
Deflection Couplings
EMT & GRC Fittings
PVC-Coated Fittings
GRC Threadless Fittings
Liquid Tight and Greenfield Fittings
FS Boxes
Hubs
Reducing Bushings
Male Enlargers
Chase Nipples
Lugs
3-piece Couplings
Strut Fittings
If our massive inventory isn't enough to impress you, reach out to our knowledgeable staff and they will blow you away with their expertise! We are the leading experts on explosion-proof fittings! We know what you need to get the job done. We are adept great at sourcing hard to find items with a fast turnaround. To get the advice and parts you need to get your job done, call 804-232-3005 or Chat Today!
We carry all the best brands including:
Crouse Hinds
Thomas & Betts
O.Z. Gendey
Appleton
Arlington
Bridgeport
SEPCO
Want to see the goods? We are constantly updating our online store, shop our explosion proof fittings now! If you don't see it in our online inventory, we can certainly get it for you quickly so, call 804-232-3005 or Chat Now!
And don't forget, we back all of our explosion proof fittings with a 1-year warranty! We sell the best and we stand behind our products.