Motor Controls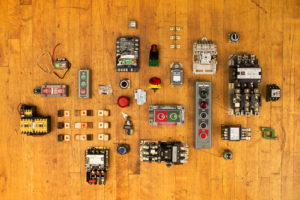 When you are looking for motor starters or motorcontrols, our decades of experience and massive inventory can help you get back up and running. Having most every brand on our shelves and both late model and legacy components available, we can help you in almost any situation.
We stock everything you are looking for including:
Starters
Contactors
Lighting Contactors
Combination Starters
IEC Starters and Contactors
Manual Motor Starters
Push-Buttons (22mm & 30mm)
Selector Switches (both maintained and momentary)
Emergency Stops
Push Button Enclosures
Contact Blocks
Keyed Switches
Pilot Lights
Solenoids
Limit Switches
Pressure Switches
Drum Switches
Our large inventory includes new and reconditioned parts! Nationwide also boasts a combined staff experience of over 100 years! If you're not sure what you need, we can help you out! We have the inventory and expertise to get you the right part for your job! Call 804-232-3005 or Chat Now!
Showing 1–12 of 49213 results