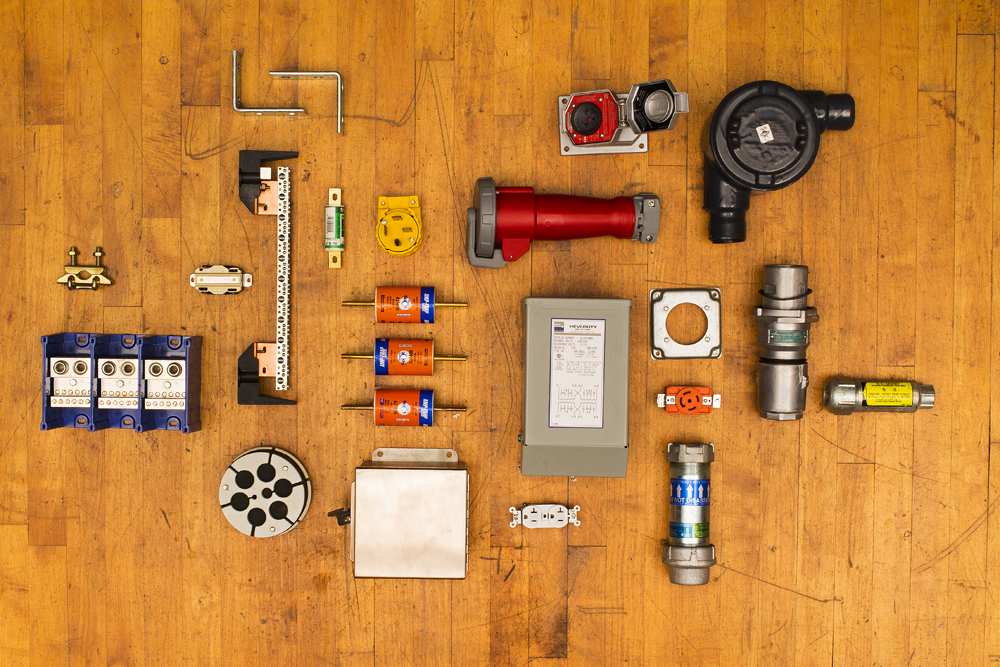 We want to be the number one source for all your electrical projects! To do that, we carry a large assortment of miscellaneous equipment that help you complete your project on time and on budget. Our warehouse contains a huge inventory of items such as:
Dry-Type Transformers
Pin-And-Sleeve Devices
Lugs
Hoffman Enclosures
Fuses
Wiring Devices
Strut Fittings
Pin Adapters
H-Taps & C-Taps
Manufactured by the best brands including:
Cooper Crouse Hinds
Appleton
Hubbell
Burndy
Ilsco
B-Line
Dongan
Acme
Leviton
Pass & Seymour
Russel Stoll
and many more!
Nationwide is also proud to bring customers some of the new and most innovative products on the market today.  For example, we now offer Bolt Star which holds four anchor bolts, rebar cage, and conduit securely in place when pouring a concrete pole base.  That means no more wooden templates that are labor intensive and disposable, saving you time and money! These templates work for 5/8" to 1" bolts and 7" and 14" bolt circles. Because of their unique arched arm design, you can trowel finish the top without having to remove the tool. By using that Bolt Star as a standard template, your risk of inaccuracy is reduced by leaving little room for human error. This tool is great for:
Parking Lot Lighting
Outdoor Area Lighting
Street Lights
Street Signs
Security Camera Poles
Flag Poles
Bases for Columns
Don't waste any more time or money creating wooden templates for every job site. Shop our selection of Bolt Star Products now!
Something you don't see? We probably have it or can get it to you in no time! Call 804-232-3005 or Chat Now!